Stupid and Funny Essays
Students at school or college are constantly facing the problem of essay writing.
The essays can be required for many disciplines and of various types and topics. And not all students successfully pass such an undertaking. One of the most difficult assignments is writing a funny essay. Inventing of
funny essay topics
demands sharp brains, sense of humor, ability to analyze what is funny or in contrast silly.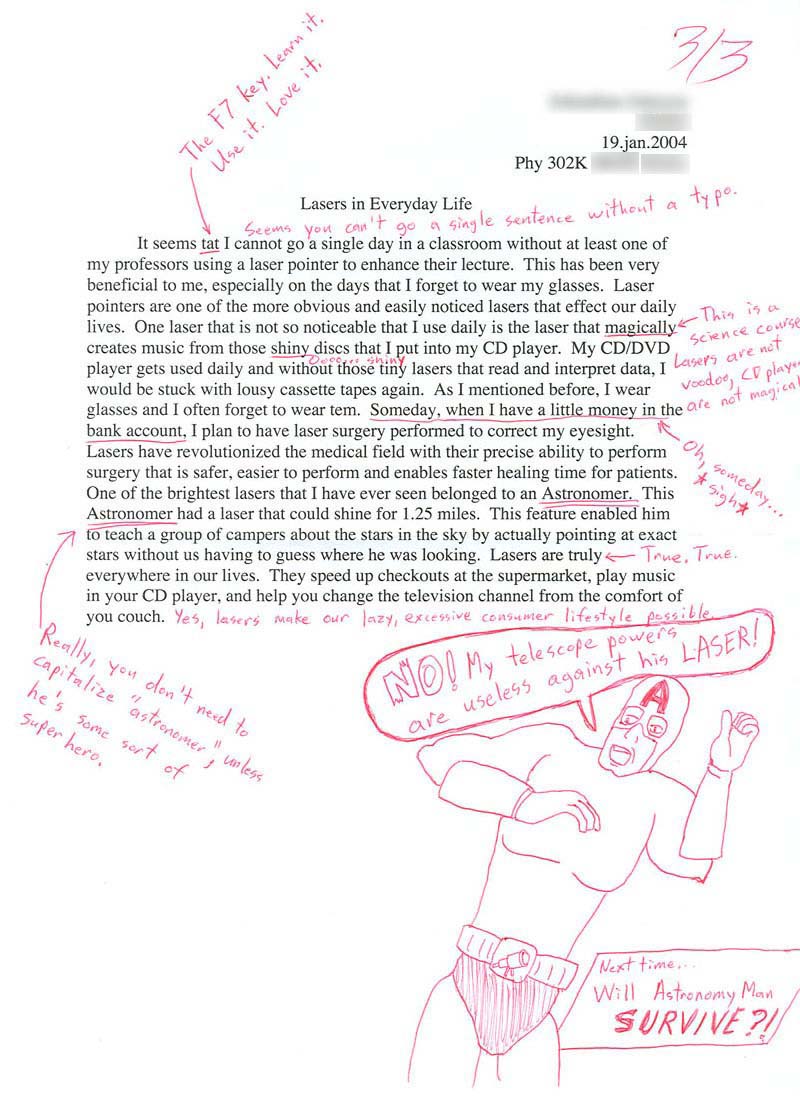 There are cases when after presenting your essay to the teacher and considering it a funny piece of writing, you see the professor is laughing but do not realize the cause of this laughter. Yes, you have gained the necessary effect – to make him/her laugh, but the cause is different. His/her tear gland work because of the stupidity of your essay.
The Title is the Hardest Part
Funny essay titles is a very challenging assignment, as you are obliged to make somebody laugh through your words and not emotions or voice. At first, you may consider it as an easy task, but compare the issues that seem fun to you and those funny for others. Are they similar? Doubtless! To succeed with a funny title, you need to try very hard.
Time is Your Enemy
Time is also an important matter. When you lack time, you try to use some online essay help and receive numerous stupid essays, and more significant they are the same as your classmate has. For instance, there was an essay about a cow, where the writer describes a cow as a human or how a person met an alien. Is it funny? No! But the students take them and hand in such stupid essays. When the teacher puts a bad mark for it, their answers are that it is Google making us a stupid essay. To write about someone sleeping on a banana peel is also a bad argument. Use the topics that are not so banal.
Be in the Right Place in the Right Time
You should realize what kind of humor is for what. These argumentative titles are rather challenging, as it is required to use humor in argumentative background. For example, the student wrote the essay "Simpsons and Family Guy are quite alike except for the characters" forgetting that Simpsons and Family are just that very characters. And how do you find the topic "Twilight is just a confused piece of work". Who is confused?
Our highest-rated tutors & writers for hire

Dr. Joshua

Mandy

Teresa

Valerie
Yes, these topics may seem to be fun, but you should for sure not to go over the top while struggling to be humorous like this: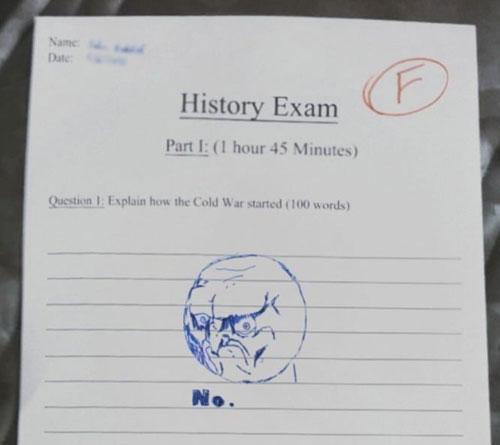 Persuasive Topics
But the writing can become a real disaster while you are busy with persuasive essay topics. Mind the timing and balance every word you need. For example, inventing the topic  "Illegal torrent downloading should be banned" the student trying to prove this idea comes to the result that if it is not a torrent you can freely download everything. In the topic "Should girls be allowed in boys' team" the writer tries to persuade that due to their beauty girls have more chances to win and says that the team leader should be a girl. Creating the topic "How I've Cheated on Exam" the authors describes the process in great details, but then he says that he has to take this exam again due to a poor mark.
But even more difficulties appear when the students were asked to write an Oedipus essay especially as an application essay. Although there is one story about Oedipus, the students have succeeded to present the most stupid variants of it.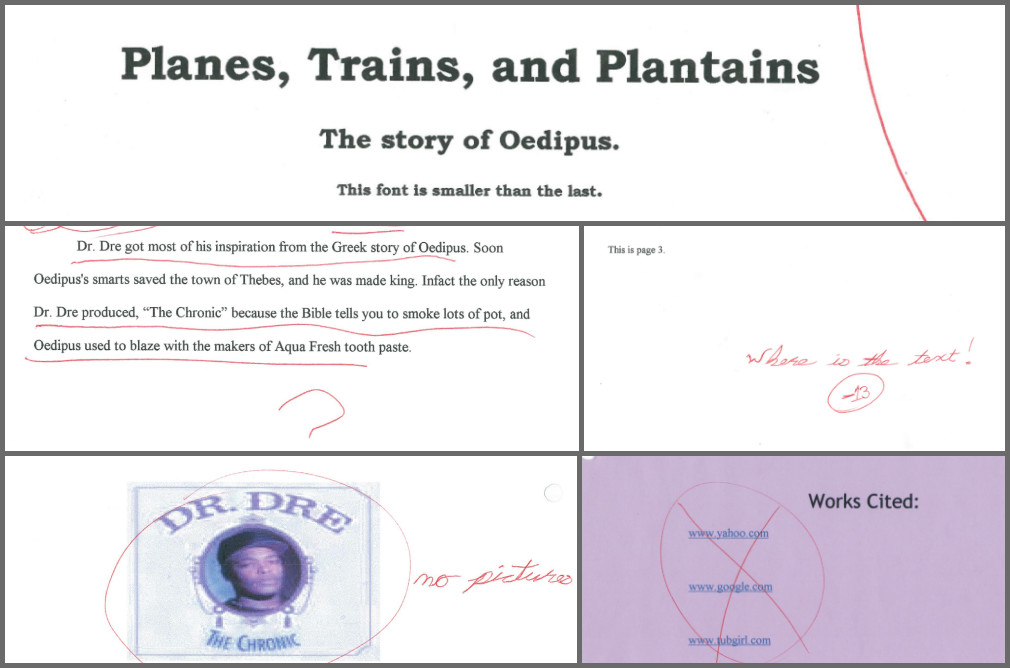 Be creative!
The list of funny themes is huge, but it will prompt you the correct one. It will also help you not to use the outdated topics or the ones that were re-written thousands of times
So if you lack creativity or time, do not just sill copy the information present on the net, the topics that were funny for someone several years ago but will be hard for you to reveal. Use some more reliable sources for not to turn your funny essay into a stupid one.
Read also: How to format an essay?
---